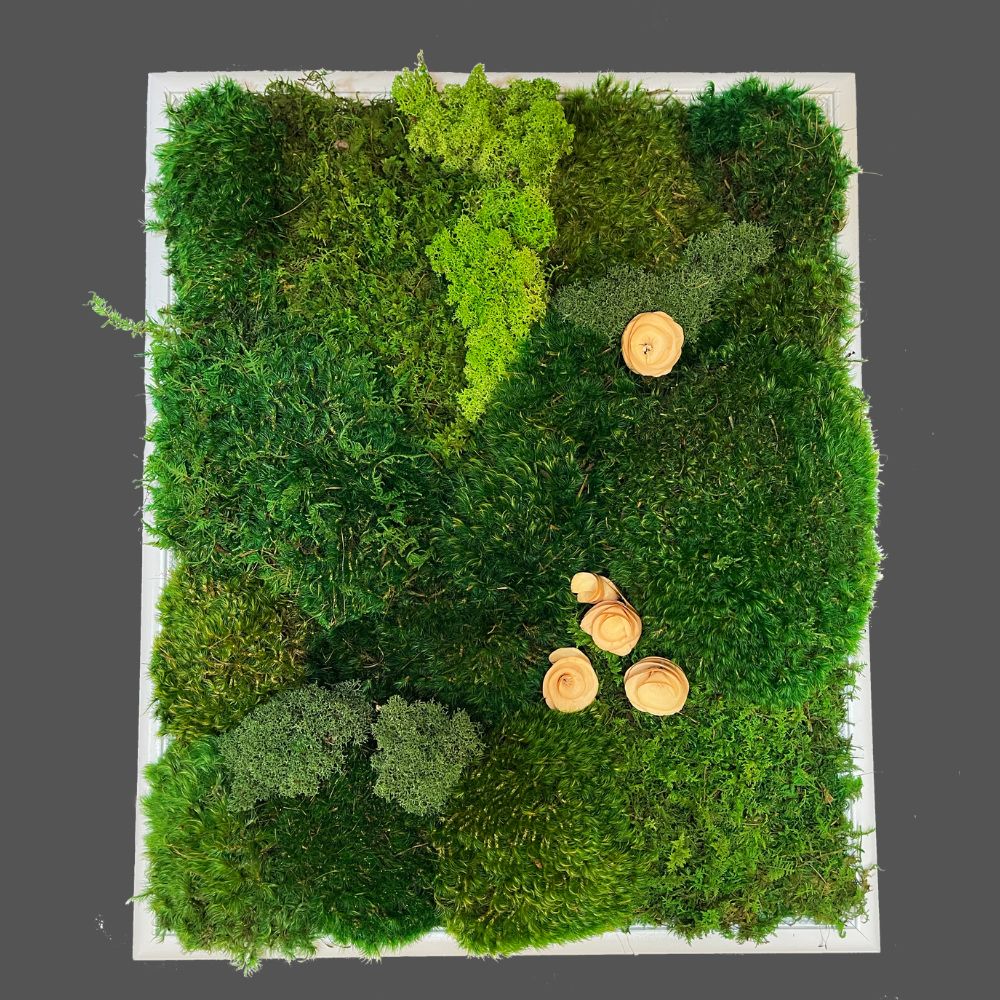 17 x 22 Moss Art with white Frame
Regular price $347.00 Sale
This unique art piece is 17" x 22" on a gloss white frame.
The preserved moss design includes reindeer moss, mood moss and flat moss and was crafted by our leading designer.
Added details of dried flower elements add to the overall interest of the piece.
Hang it vertically as shown or horizontal, depending on your space.
Ideal for a small space, a picture wall or in a small office it can stand alone or complement other art pieces around it.